We provide our services on the foundation of three key principles:
Integrity

Vigilance

Loyalty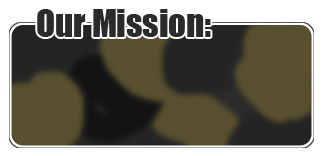 Our mission is to reset the standard by providing our clients with an unmatched service, relying on old-fashioned ethics and modern training.
Approach
"The transition to TPA was well organized and seamless"
-Damon Preston
Harmon and Fargo Worldwide
After working many years in the security field, the overwhelming complaints from individuals and businesses concerning their security services is disturbing. Dissatisfaction with security officers sleeping on duty, wearing unprofessional attire, conducting inappropriate conversations, as well as out-right neglecting duties are among the top complaints. While interviewing many protection personnel, we found that a clear misunderstanding of security procedures is the biggest problem. In light of these facts, we committed ourselves to excellence in training and knowledge of the security and protection profession. Beyond our ability to defend our clients from harm and intrusion, we strive to deter incidences, providing a ďFelt PresenceĒ our customers can be confident with.†This commitment not only assists our clients, but also enables us to assure that our services are an asset, not a liability.
We donít just promise great security service. We guarantee it. At Taurus Protection Agency we stand behind our services; as our commitment, we offer what is called the ďUltimate AccountabilityĒ guarantee. If we do not perform our duties according to the standards outlined in our contracts, our clients donít pay for the entire shift. Simple as that!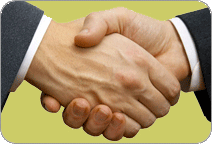 Your security is our priority. Thatís why every officer we employ is rigorously screened and tested to exceed the standards of the Georgia Board of Private Detective and Security Agencies. Each security guard is under 24 hour surveillance to eliminate complacency and unfocused minds. With Taurus Protection, you donít have to worry about hiring an unqualified and unmotivated agency.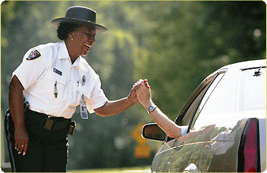 Concerned that your current security provider isnít properly training their officers? Guards hired at Taurus Protection Agency are required to complete over 80 hours of intensive training and state certification. Officers are also trained in defensive tactics, patrol techniques, and customer service practices.

Supervisors that monitor our guards are required to have a minimum of five years security experience. Supervisory personnel are available to you 24 hours every day in order to maintain quality assurance and customer service on behalf of Taurus Protection Agency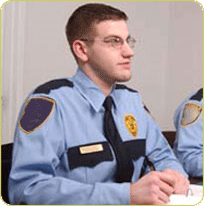 Excellent body guard and protection services donít materialize in thin air. Phenomenol customer service and commitment places Taurus Protection at the top of their class. As a business owner, you understand the importance of maintaining open communica- tion with your security team. Our customer service associates are not salespeople; they are security professionals assigned to light duty or administrative functions. For your convenience, our team is available 24/7 to effectively handle any questions or concerns regarding your security service.